Beams are back in ATLAS
first "beams splashes" of 2017 recorded
29.04.2017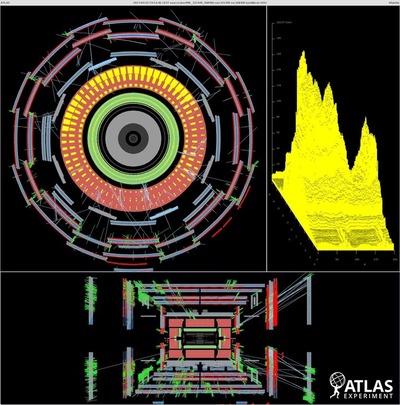 Today ATLAS has recorded the first "beam splashes" in 2017.
Beam splashes are created when circulating protons hit collimators in the beam pipe, leaving a spray of particles to cross the ATLAS detector.
If you wanna know more about this first sign of beams/physics this year, please check out the detailed article on the ATLAS web site.