First 13 TeV collisions
Some images and updates from the LHC and ATLAS.
21.05.2015
Last night, and for the first time ever, the Large Hadron Collider (LHC) collided protons at the record-breaking energy of 13 TeV. For now it's only 'test collisions' to set up systems that protect the machine and detectors from particles that stray from the edges of the beam, but in early June we expect to fully restart the hunt for New Physics.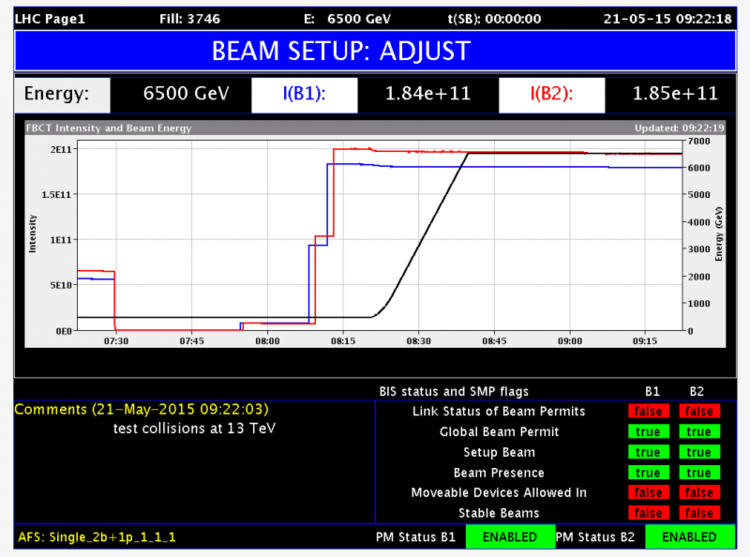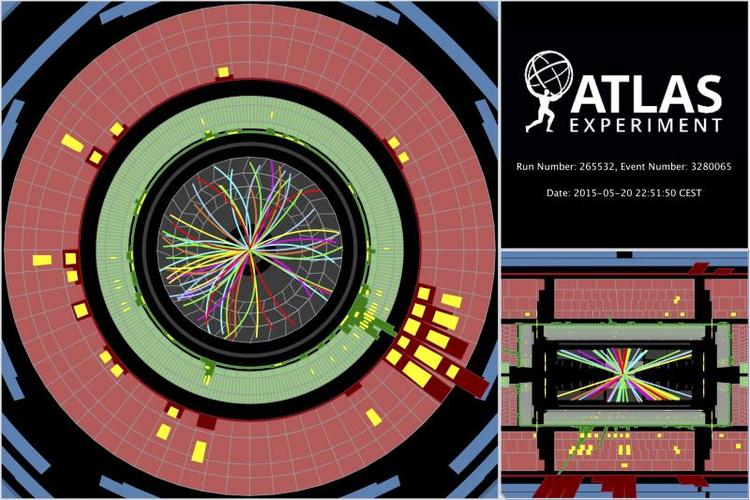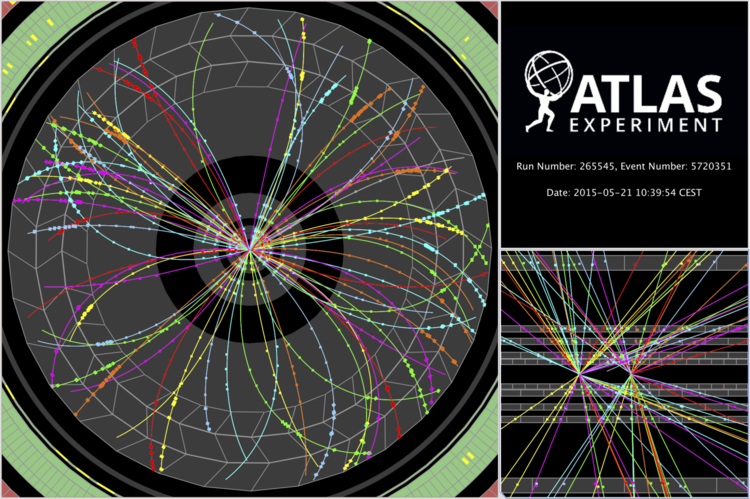 Find out more via the official CERN press release (previous one).